Current Updates regarding Bus Schedule with #Storm Barra
Last updated at 19:10 Tuesday 7th December
Please call the office for that latest news on our Door – to – Door services. Open 9am – 5pm  053 919 6276 / 6279
Our three college services to Waterford are cancelled again tomorrow Wednesday 8th Dec.
Route 368 Tullow – Enniscorthy – New Ross: Services to resume as normal Wednesday 8th Dec 2021. However please expect delays as we proceed with caution.
Route 369 Bunclody – Enniscorthy: Services to resume as normal Wednesday 8th Dec 2021. However please expect delays as we proceed with caution.
Route 387 Wexford Rosslare: Serviced resumed today at 17:30, we will also service the 18:30 and a pick up only on the 19:30. Services to resume as normal Wednesday 8th Dec 2021. However please expect delays as we proceed with caution.
Route 388 Carrig on Bannow – Wexford: Services to resume as normal Wednesday 8th Dec 2021. However please expect delays as we proceed with caution.
Route 389 Riverchapel – Gorey: Services running as normal & will resume as normal Wednesday 8th Dec 2021. However please expect delays as we proceed with caution.
This bulletin will be updated throughout the day.
Bus Schedules Over Christmas Week 2021
"It's beginning to look a lot like Christmas!"…….
At TFI Local Link Wexford we are getting ready for Christmas to support you with public transport over this 2021 festive season.
All of our public, main line services will be running over the Christmas period with some slight changes like operating Sunday times on Bank Holiday days and no service on Christmas Day. This applies to:
Route 368 Tullow – Enniscorthy – New Ross
Route 369 Bunclody – Enniscorthy
Route 387 Wexford – Rosslare
Route 388 Carrig on Bannow – Wexford
Route 389 Riverchapel – Gorey
Any changes or cancellation in our rural county Door – to – Door services are being communicated to our passengers via our drivers.
As always, if you have any queries or feedback, we love to hear from you!                                                                                                                                        Contact us through the 'Contact Us' page on this website. Call us on 053 919 6276 / 6279, or private message us on Facebook.
Our office will be closed from 4pm on the 23rd and reopening at 9am on the 29th December.
Happy Christmas everybody!
What is a JAM card?
Transport for Ireland along with Bus Éireann, Dublin Bus, Go-Ahead Ireland, Iarnród Éireann, TFI Local Link and Luas are continuing our journey to become JAM Card friendly. The Jam Card will assist customers using the public transport system and make their experience as stress-free as possible.
What is JAM Card and who is it for?
JAM Card allows people with a communication barrier to tell others they need 'Just A Minute' discreetly and easily.
The JAM Card© was created by NOW Group, a social enterprise that supports people with learning difficulties and autism into jobs with a future and their service users told them that they would like a way to relay to people that they need a little extra time or patience.
Find out more about NOW Group at www.nowgroup.org and JAM Card© at www.jamcard.org.
There are 3 message options to choose from:
1) Please be patient, I have autism
2) Please be patient, I have a learning disability/difficulty
3) Please be patient, I have a condition
For those with a learning difficulty, autism or any condition where there can be a communication barrier, the JAM Card allows users to relay to others that they may need a little extra time in a simple, effective non-verbal manner. The JAM Card is useful when on public transport, in a retail or any other customer-facing environment.
Where can I get one?
There are several different methods to get a JAM Card.
JAM Cards are available for collection from the following transport hubs:
Irish Rail Stations:
1.      Connolly Station, Dublin
2.      Pearse Station, Dublin
3.      Heuston Station, Dublin
4.      Kent Station, Cork
5.      Ceannt Station, Galway
6.      Colbert Station, Limerick
7.      Plunkett Station, Waterford
8.      MacDiarmada Station, Sligo
Dublin Bus:
1.      Dublin Bus Head Office, O'Connoll St
All TFI Local Link Offices
 You can also request one directly from NOW Group by visiting the JAM Card website and filling out the request form.
 Or if you would prefer there is a JAM Card App available for Android and iOS. The App allows you to choose your message option and find other JAM friendly businesses.
25% Increase in rural bus services planned under the National Transport Authorities 'Connecting Ireland' proposals
The National Transport Authority (NTA) is proposing an overall increase of approximately 25% in rural bus services as part of the five-year Connecting Ireland plan that was published for public consultation today.
The Connecting Ireland plan is a major national public transport initiative developed by the NTA with the aim of increasing public transport connectivity, particularly for people living outside our major cities and towns. The plan aligns with the current national policy framework including the Rural Development Policy 2021-2025, Project Ireland 2040 and the Climate Action Plan.
Connecting Ireland proposes to expand the public transport network in rural areas and to increase service levels. As a result:
70% of people in rural Ireland will have access to public transport service that provides at least three return trips daily to the nearby town. (This compares to the current figure of 53%.)
Over 100 rural villages will benefit from frequent public transport service (at least three return trips daily) for the first time
Over 100 rural areas will benefit from a regular service, at least three return trips daily to their county town for the first time
There will be over 60 new connections to regional cities from surrounding areas.
Improved mobility options for those in remote areas with the provision of Demand Responsive and other innovative transport services
Minister for Transport Eamon Ryan said: "This Connecting Ireland plan will significantly increase both the number of routes and the frequency of existing services right across the country. Hundreds of rural villages and areas will for the first time will be served by a viable public transport link.
"To have strong local economies and to give people real options for getting around you need good public transport links – this plan represents a step-change in delivering good quality public transport in rural Ireland.
"If we are to deliver on our emissions targets, we need to make sure that people have the services and alternatives they need. My department allocated €5.6m from budget 2022 to the NTA so that as early as next year the NTA can begin investing in these services and giving people those alternatives."
Anne Graham, CEO of the NTA said: "Connecting Ireland is among the most important plans that NTA has produced in recent years.
"Our TFI Local Link network operates in every part of the country and the local knowledge we have gathered over the years through our Local Link offices has been invaluable to us in putting together these plans.
"We know that for many people, living in a village or in a rural area can mean that accessing services, or employment, or education, or even retail is difficult if not impossible, without using a private car. We want to change that.
"I believe that expanding the public transport network and increasing service levels, in the way we are proposing, will mean that more people in rural areas will have greater levels of freedom whether or not they have a car.
"But it's not about what I believe. What's more important now is for us to get the views of members of the public – particularly those in rural areas – about Connecting Ireland.
"We're asking people to go to nationaltransport.ie, read the details about what Connecting Ireland means for your area and your county, and give us your feedback."
The public consultation process commences 29th October 2021 . For more details visit: Connecting Ireland – National Transport
387 Wexford – Rosslare Timetable gets an Update
A new timetable will be implemented from Monday 1st November on the 387 Wexford – Rosslare route. There is no loss of services just an update to times to allow for the increased traffic in town and hopefully alleviate some of the delays we have been seeing of late.
We always welcome your feedback.
You can contact us by calling the office on 053 919 6276 or go to our 'Contact Us' page to email us.
Positive Aging Week 27th September to 1st October
Positive Ageing Week (PAW) is an Age Action initiative to promote the agency of older people and to celebrate the contribution they make to our families, workplaces, communities and society as a whole. For 19 years individuals, groups, local authorities and businesses have been organising events to mark PAW.
Reconnecting Our Communities by Reframing Ageing is the theme for PAW 2021 which seeks to challenge negative stereotypes about ageing and older people.
The portrayal of older people as vulnerable, frail, in need of care and protection that characterised much of the narrative during COVID-19 failed to recognise the diversity of experience and situation of older people.  We hope that PAW is an opportunity for communities to reconnect while also reframing how we think, feel and act about older people and ageing.
PAW also marks United Nations International Day of Older Persons on 1 October the theme for which is 'Digital Equity for All Ages'. Digital exclusion is a reality for 50% of people over the age of 65 in Ireland. During COVID-19 restrictions the 'digital divide' was experienced by people in all age groups. People without access to suitable digital devices or adequate broadband and those who lacked digital skills were at a disadvantage accessing information, services and staying connected to family, friends and their wider community. Age Action advocates for proactive approaches to support the digital inclusion of older people.  Age Action will be announcing details of events to mark the day in the coming weeks.
Challenging Ageism and Promoting Age Equality
Ageism refers to how we think (stereotypes), feel (prejudice) and act (discrimination) towards others or ourselves based on age.
Ageism refers to the harm done through how we think (stereotypes), how we feel (prejudice) and how we act (discrimination) towards others or ourselves based on age. Ageism can be conscious or unconscious.
Ageism occurs when people interact with one another (interpersonal), when organisations interact with individuals (institutional) and when people direct ageism towards themselves (self-directed).
Why is Ageism a problem?
Ageism is one of the most pervasive prejudices across human society. Ageism characterises and divides people in ways which are unjust, and which lead to disadvantage and the undermining of human rights.
Age is one of the first things we notice about other people. Ageism arises when age is used to categorize and divide people in ways that lead to harm, disadvantage and injustice and erode solidarity across generations.
Ageism damages our health and well-being and is a major barrier to enacting effective policies and taking action on healthy ageing, as recognized by World Health Organization (WHO) Member States in the Global strategy and action plan on ageing and health and through the Decade of Healthy Ageing: 2021–2030. In response, WHO was asked to start, with partners, a global campaign to combat ageism. TheGlobal report on ageism was developed for the campaign by WHO, the Office of the High Commissioner of Human Rights, the United Nations (UN) Department of Economic and Social Affairs and the United Nations Population Fund.
What is Age Equality?
Age equality is the opposite of ageism. Age equality involves making a conscious, active effort to overcome stereotypes, prejudice and discrimination based on age, in order to remove all age-related barriers to equality of outcome for older people.
Age equality promotes policies and laws that address discrimination and inequality based on age.
Age equality promotes educational activities, including self-directed learning, to enhance understanding and empathy about ageing, and to transmit knowledge and skills to overcome ageism.
Age equality promotes intergenerational activities, where people of all ages interact, to contribute to mutual understanding and cooperation between people of different ages.
This information is from: https://positiveageingweek.com/
Public Transport Returns to Full Capacity
The National Transport Authority is pleased to announce that from Wednesday 1st September our buses, trams and trains will return to full capacity. This means that seating will no longer be blocked off on-board our services.
As we welcome people back to public transport, the safety of our customers remains our priority:
The wearing of a face-covering on public transport remains mandatory;
Transport operators will continue daily cleaning regimes on their fleet;
Hand sanitiser is available on-board buses and at stations for our passengers;
Windows should be left open on-board where available to improve ventilation;
Leap Card and other cashless payments should be used where possible.
Chief Executive Officer of the National Transport Authority, Anne Graham said:
"I welcome the decision by Cabinet that public transport can now safely return to 100% capacity. The wearing of face coverings remains mandatory and I would ask that passengers be patient while getting on and off services and to always treat transport staff with respect.
We look forward to passenger demand increasing as confidence in the safety of public transport grows. The NTA will continue to liaise with transport operators to monitor passenger trends and any challenges that may arise as we return to full capacity".
The NTA would urge everybody to continue to be considerate of other passengers. If you're on a busy service, continue to be mindful of more vulnerable customers whose need for a seat may be greater than yours.
As schools and third-level institutions return to on-site learning we expect services to become busier in the coming weeks.  If you want to avoid busy services our advice is to plan ahead of your trip and avoid peak times if possible.
NTA making a difference in Rural Ireland
picture:Anne Graham, NTA Chief Executive Officer.
Connecting Ireland is the National Transport Authority's plan to increase public transport connectivity between cities and towns and their surrounding villages and rural areas. Under the proposals, the number of services is set to increase, and so too will overall capacity, making bus transport more useful to more people than ever before. Later this year, NTA will embark on a consultation process around Connecting Ireland, a programme that, as NTA Chief Executive Officer Anne Graham explains, seeks to change the face of public transport in rural Ireland.
When people think of the NTA, they very often think of the work we do around investment in public transport infrastructure and the funding of public transport services in our major urban centres. But there's more to NTA than BusConnects, MetroLink, Luas and DART. NTA also has a major role in providing public transport for people in regional towns, local villages, and rural areas as part of our Transport for Ireland (TFI) network.
TFI Local Link buses for example, already operate in every county, providing vital connectivity and serving thousands of destinations every day. Operations are funded and supported by the NTA and managed at local level by people who are most familiar with their own communities. In 2019, our Local Link services carried a record 2.5 million passengers.
But there are gaps. Not every person has a bus that can get them to their local village in the morning and back by lunch time. Not every person has a convenient way to get to their closest regional town. Not every person has a useful and frequent connection into the greater national public transport network.
There are gaps, and now we want to go about addressing that. That's what Connecting Ireland is all about. Connecting Ireland aims to improve mobility in rural areas by improving the existing bus networks, adding new bus services, and enhancing the current Demand Responsive Transport (DRT) network. In so doing, it will also increase passenger journeys throughout the country, creating opportunities for balanced economic growth and stronger regional development.
The current TFI network provides a significant level of spatial coverage outside cities, but nonetheless, over a quarter of the population are either not served at all or only have access to a limited range of public transport services. By addressing and filling these gaps in the public transport network, Connecting Ireland will revitalise rural public transport by better connecting villages, towns, and rural settlements to their nearest city without requiring the use of a car.
Benefits of Connecting Ireland
As part of the Connecting Ireland initiative, the NTA has completed a comprehensive assessment of the existing network of regular public transport services operating across the country on a county-by-county basis. This has given us a clear understanding of how well public transport currently serves our towns and villages in terms of service level at certain times and days of the week. We believe that there is significant potential to further encourage public transport usage in rural communities and that by providing additional services that are more useful to more people, we can tap into that potential.
But Ireland is not densely populated. Outside the major urban centres Ireland's settlement pattern is distributed in a highly dispersed manner. That makes it difficult to organise public transport services to cater to everyone's needs in a cost-effective way. In very isolated rural areas, the demand for travel may be so low as to preclude the provision of traditional bus services. These needs may be more readily met by innovative means, such as demand responsive services, local hackney services or community car schemes.
Other factors complicating the delivery of effective public transport in rural Ireland include the trend of an aging population who suffer diminished mobility and the tendency of young people to leave these areas to pursue employment and education in towns and cities. Connecting Ireland gives us an opportunity to examine all of these variables.
The recent success of the NTA's Rural Transport Programme, TFI Local Link, demonstrates the potential for a more connected rural Ireland. Local Link provides access to essential services, leisure facilities, education, and tourist destinations and under Connecting Ireland we want to significantly expand those benefits through a process of network development.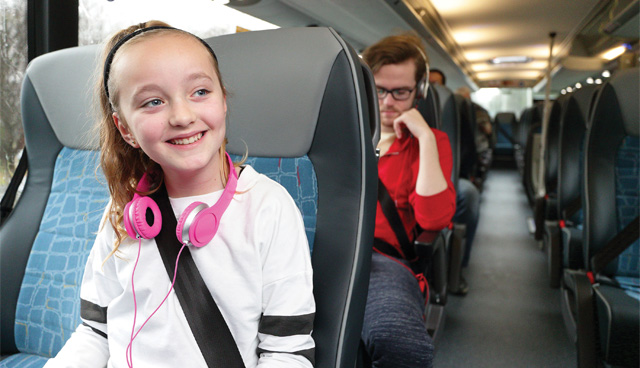 "Connecting Ireland aims to improve mobility in rural areas by improving the existing bus networks, adding new bus services, and enhancing the current Demand Responsive Transport (DRT) network. In so doing, it will also increase passenger journeys throughout the country, creating opportunities for balanced economic growth and stronger regional development."
As part of our network development process, we will apply the following underlying principles, standards, and objectives:
Increase frequency on existing routes to attract more passengers;
Provide a useful minimum level of service on new routes, and do more than that where higher patronage is likely;
Design useful timetables;
Schedule services to arrive at a centre before 09:00, particularly for work and education trips;
Allow for a midday return, particularly for those shopping, attending health appointments, or visiting friends and family;
Allow for a return from home at around 17:30 and later;
Provide opportunities for socialising and retail later where potential is higher;
Provide services seven days a week;
Develop local routes to connect smaller settlements with the regional public transport network, offering more interchange opportunities with longer distance bus and rail services; and
Serve key locations within towns e.g. hospitals, train stations, Institutes of Technology, etc.
These principles will help guide improvements to fixed route bus services. In sparsely populated areas fixed routes will not always be an appropriate solution but expansion of the DRT network and looking at innovative approaches to improve public transport connectivity in these areas may well be, if we are to effectively connect outlying areas with their nearest town.
The enhanced network will greatly improve interconnectivity between settlements, and we believe that early Connecting Ireland deliverables could include:
50 per cent of the rural population with a service within 400 metres of their home that provides at least three return trips per day;
17 per cent of the rural population with improved mobility by the provision of demand responsive and other innovative transport services;
Over 100 new connections from local centres to rural hinterlands;
Over 100 new connections to and from county towns; and
Dozens of new connections from regional centres and cities.
The objectives of Connecting Ireland are derived from the NTA's Vision to 'provide quality, accessible, sustainable transport connecting people across Ireland'. From this point of view, the key objectives of the project are:
Economic: To develop a framework for continued delivery and management of a fit-for-purpose all Ireland public transport network outside of the major metropolitan areas.
"The current TFI public transport network coverage outside of the cities is better than it has ever been, but if we are to make public transport more useful for rural communities, more needs to be done."
Network development: To implement a system of monitoring and evaluation to ensure that the public transport network responds to changes in the factors influencing the demand for transport over time.
Social progress:
To contribute to a reduction in rural isolation by providing an alternative to the private car for social trips and thereby improve road safety by providing a safe way home;
To support public policy on developing the night-time economy; and
To contribute to reducing deprivation across rural Ireland.
Accessibility: To provide improved access to goods, services, employment, and education opportunities for all people in all communities in Ireland at a level appropriate to the size of the community and in line with national planning policy. In particular to:
Reduce transport deprivation and car dependency;
Increase the accessibility of more people to more employment and education opportunities and services;
Provide levels of connectivity appropriate to the scale and function of settlements;
Provide access to transport services for all users including those with restricted mobility; and
Provide affordable transport options.
Integration: To improve all elements of integration of the transport network so as to provide more opportunities for interchange and thereby increase the range and variety of destinations accessible within a reasonable journey time.
Regional connectivity: To improve regional connectivity (particularly in areas currently underserved) through enhancements to the public transport network.
Counterbalance: To improve the competitiveness of key towns, regional centres, and cities outside the Greater Dublin Area and to balance economic development and support rural development.
Environmental:
To encourage the use of sustainable transport options;
To provide a viable alternative to the private car and thereby encourage a shift to more sustainable transport modes; and
To reduce the contribution to Climate Change by the transport sector by reducing the use of the private car for mobility.
So, it is clear that Connecting Ireland key component of NTA's overall plan for public transport and is fully aligned with major national policy programmes and policy frameworks including the National Development Plan, the Climate Action Plan, the Programme for Government and the Rural Development Policy.
Under the National Development Plan, investment in public transport for rural areas is identified as a critical component of strengthening rural economies and communities.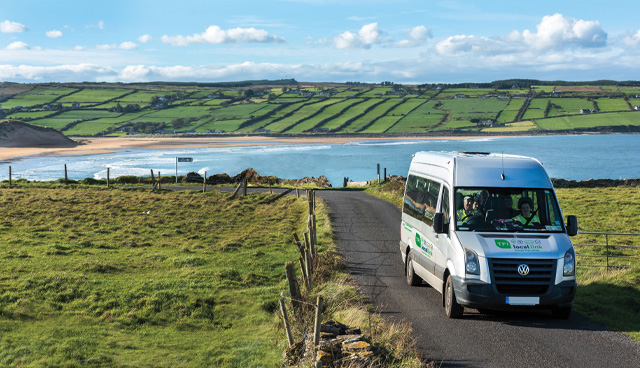 The Climate Action Plan has mandated a new rural transport strategy to include a comprehensive assessment of rural travel demand, and the development of proposals for an integrated public transport network. The transport sector is one of the largest contributors to Ireland's carbon emissions. Our reliance on the car is the key reason. Seven out of every 10 trips undertaken in Ireland are by car, including half of all trips under 2km. We need to change our habitual travel behaviour, leave the car at home more often, and use sustainable modes.
The Programme for Government 2020 makes a specific commitment for the development and implementation of a sustainable rural mobility plan. This includes the introduction of a public transport service standard under which all settlements over a certain size in terms of population, combined with employment or education places, will have a service connecting them to the national public transport system. This service standard is to be informed by the Connecting Ireland research being carried out by the NTA.
Finally, the Rural Development Policy 2021-2025, published earlier this year, provides for improved rural transport services.
"Connectivity, whether through transport links or digital connectivity, is hugely important for people who live and work in rural areas," it says. "Improvement and further integration of rural public transport services will enable people to continue to live in rural areas and to access work, education and social activities."
It goes on to make a commitment to protect and expand regional bus connectivity and connectivity between towns and villages in rural Ireland.
The current TFI public transport network coverage outside of the cities is better than it has ever been, but if we are to make public transport more useful for rural communities, more needs to be done. Two out of five of the population live within 400 metres of a route or service that allows a minimum of at least three return trips every weekday, allowing people to get somewhere by public transport at different times of the day and not just for work and education purposes. However, some 26 per cent of the population are either not served at all or are served by a limited amount of public transport services. This means that for a lot of people, a commute to work or education by public transport is less likely to be an option.
Under Connecting Ireland our ambition is to tackle this by connecting more people to more places. Our analysis has helped us to pinpoint what types of settlement are well connected and where the gaps are. County towns and other local centres are well connected to cities and regional centres. In the future they have an obvious function as transport hubs and to be integrated with routes that serve smaller settlements.
The results for villages are more mixed with four in 10 villages not well connected to their nearby bigger town by public transport. Our analysis also shows that across counties there is some variety in the levels of connectivity. Some of this can be explained by the local geography but in some cases the disparity in service is due to missing elements in the public transport network.
Thanks to Connecting Ireland, we can now begin to identify and address those disparities but revamping an entire transport network is not something that we in the NTA can or should tackle on our own. While the NTA is well positioned to look at the big picture and determine what the overall national approach should be, the insight and expertise that is available to us at local level is something that we want to make sure is fully reflected in our plans.
For the best part of a year, we have been working closely with officials in local authorities, regional assemblies, and other public agencies, so that we can be confident that our analysis of the current and future needs of public transport users in rural areas, properly reflects plans and expectations at a county and regional level. We have provided them with an overview of what our plans will mean nationally, and how we hope they will make a positive impact for them at local level. For their part, they have provided us with very useful insight into their own development ambitions so we can all make sure that plans are working with each other and not against.
Transport providers who are already operating in rural areas are very well placed to provide us with knowledge and awareness as to what passenger current and future needs may be, and this is a resource that as far as NTA is concerned, is hugely valuable as an input into the Connecting Ireland process. This includes our Local Link Transport Co-ordination Units; Public Service Obligation operators such as Bus Éireann; as well as the commercial sector.
Perhaps the most valuable input we will get is that from members of the public and public representatives, and later this year we will be publishing for public consultation the Connecting Ireland plan. In our documentation, we will be outlining the ambitions we have for public transport in rural Ireland, and we will be looking to our customers, members of local communities in rural Ireland as well as representative organisations and interest groups, for their feedback and insight on what we are proposing.
And even if we can't meet people face to face during this consultation process, we hope to be able to reach out to the public through the likes of online public meetings, surveys, and engagement with public representatives and local media.
Establishing partnerships and opening channels of collaboration and discussion have been key to the early stages of our consultation, and that will continue to be the case.
Once an agreed service plan has been developed following the consultations, the work of the Authority will then move to delivery and subject to the provision of funding our ambition is to commence that delivery in 2022
T: +353 1 879 8300
E: ceo@nationaltransport.ie
W: www.nationaltransport.ie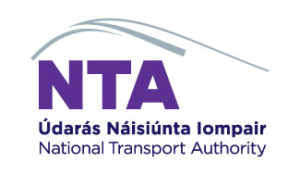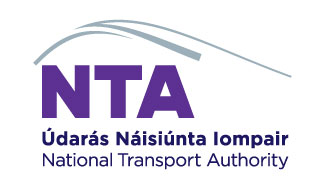 How do YOU use your TFI Local Link Service?
Today we launched a new campaign on social platforms to inquire how you use your Local Link Service in Wexford.
Do you use it to:
Collect Pension?
Go Shopping?
Meet Friends?
Go to college, course or school?
For socialising?
To see the sights?
To go out to dinner?
Go for Drinks?
These are just a few suggestions we have had.
Why not tell us what services you use and why. You could even send us a selfie and we could make you in to our next poster gal or boy?!
Send your info to me at wexford@locallink.ie
or DM me on @TFILocalLinkWexford
DID YOU KNOW THAT LOCAL TFI LOCAL LINKS ARE NATIONWIDE?
Are you STAYCATING this year?
Well make sure to follow us on facebook where we will be posting details of all our TFI Local Link friends around the country.
Check in with the TFI Local Link for whichever county you are visiting this summer and you will be greeted with friendly and knowledgeable advice to get about.
Can't wait for the post – Call us on 053 919 6276 and we can put you in touch with the right TFI Local Link for you!
All Public Transport will operate at 75% Capacity
AGE FRIENDLY SURVEY
As part of the Age Friendly Programme, Wexford County Council are undertaking a survey of people aged 55 and older to get their views on what living in Co. Wexford is like for them, what changes they would like to see and how they feel about socialising after vaccination. The results of this survey will help Wexford County Council and their partners in the Age Friendly Alliance plan for the next 5 years as part of the Wexford County Council's Age Friendly Strategy 2022-2026.
There are three means to complete the survey:
Online – via the Wexford County Council website online portal here: https://consult.wexfordcoco.ie/en/content/age-friendly-survey-june-july-2021
Hard Copy – by requesting a hard copy from Ann Marie Laffan annmarie.laffan@wexfordcoco.ie or 053 919 6680
Telephone – by contacting Ann Marie Laffan on 053 919 6680 to complete over the phone.
The survey remains open until 30th July 2021
Summer Hook Service is back!
Yes folks the Summer Peninsula service is back! We have a service from New Ross or Wexford every Saturday and Sunday in June and September and every Friday, Saturday, Sunday and Bank Holiday in July and August. This year to add to all of the favorite attractions we have added stops to all the beautiful beaches along each side of the magnificent Hook peninsula.
Fares for Day ticket hoping on and off as you like are:
€10 adult €5 child / student.
€25 family of 2 adults and 2 children
One single trip fare is €5 Adult and €3 child
Under 5 yrs travel FREE. Free Travel Pass holders also travel FREE
Times leaving from Redmond Square Wexford: 11:00 & 14:45
Times leaving Supervalu New Ross: 11:00
Download your Wexford Summer Timetable here: https://locallinkwexford.ie/wp-content/uploads/2021/07/Hook-Penninsula-Summer-Timetable-2021-ONLINE2.pdf
Please note that ALL public transport is still operating at 50% capacity and we kindly ask that you respect our drivers complying with regulations. Please always wear a face covering on public transport
FREE Summer Services from Wexford Co Co & TFI Local Link
Wexford Co Co and TFI Local Link Pilot Project to alleviate traffic congestion at Curracloe and Morriscastle beaches.
Wexford County Council and TFI Local Link are collaborating to provide transport to Curracloe and Morriscastle beaches from June 12th every weekend until Sun Aug 29th.  (subject to demand based on weather conditions) This is a pilot project to alleviate the traffic congestion, to protect the sensitive dune systems from parking encroachment and to add to the visitor experience for day trippers.   In addition, the pilot projects aims to keep the roads in the beaches area free for access for emergency vehicles.
Details of the proposed service are as follows:
1) Curracloe village to Curracloe Beach – Wexford Co Co. have arranged a temporary car park in a field adjacent to St Margaret's Church in Curracloe.  The free shuttle service will take people from here to the White Gap car-park at Curracloe beach, the service is wheelchair accessible.  It will operate from 11:00 to 18:00 Saturday, Sunday, and bank holidays. (Note if the weather is inclement the service will not run).
2) Kilmuckridge Village to Morriscastle Beach – the free shuttle service will take people from the village to Morriscastle beach, the service is wheelchair accessible.     The service will operate from the center of KIlmuckridge village. It will operate from 11:00 to 18:00 Saturday, Sunday, and bank holidays. (Note if the weather is inclement the service will not run).
3) Redmond Sq. to Curracloe beach shuttle bus – will operate from Redmond Sq. to Curracloe @ 11:00, 12:00, 14:00, 15:00 with return services @ 13:00, 14:30, 17:00 & 18:00.  Again, this is a free service.  (Note if the weather is inclement the service will not operate)
The new shuttle services are supported by Wexford County Council and TFI Local Link
Public Transport moves to 50% Capacity
NTA advice is to:
Avoid travelling at peaks and avoid crowded services
Continue to work from home if you can
Mask up on public transport
Under new public health measures announced by the Government on April 29th, restrictions on the use of public transport are to be eased.
All operators are now providing a full timetable and from Monday May 10th, sitting and standing capacity on public transport is to increase from 25% of normal capacity to 50%.
Anne Graham, NTA Chief Executive Officer said:
"The easing of restrictions will enable us to carry more passengers and we believe that looking beyond the Covid pandemic, public transport has a crucial role to play in the recovery of our society and economy.
For now, the increase of capacity to 50% is welcome, and means that as the economy opens up and as greater numbers return to the workplace and start moving around, public transport will be an option for more people.
But we will continue to be realistic and to exercise caution. It's more important than ever that people continue to follow the public health advice as we gradually re-open our economy and roll out the vaccine programme.  
From Monday our buses, trains and trams are likely to be busier than at any time since the beginning of the pandemic. 
We're asking customers, before they set out, to consider whether their journey is necessary, to ensure that there's space for those who need it most. This is particularly the case at peak times when students are travelling to and from school.
Our advice is to travel off-peak if at all possible. Plan your trip and leave yourself additional time so you can avoid crowds. 
As demand for public transport increases, full social distancing will not always be possible, which is why passengers' continued co-operation in wearing a face covering on board public transport is more important than ever. We're asking customers to comply with signage on board vehicles, and to leave windows open where possible. 
And if you're on a busy service, be mindful of the more vulnerable customer whose need for a seat may be greater than yours.
Taxis and hackneys continue to be widely available in all parts of the country and are very often the best way of getting from one place to another."
Let's travel together safely."
Remember:
Those who can work from home should work from home.
Walk or cycle where possible.
Operators have an enhanced daily cleaning regime on their fleet in order to contain the potential spread of Coronavirus (COVID‐19). This includes the sanitising of frequently touched surfaces on board and extending cleaning regimes to include inter-peak cleaning at depots and stations.
Use the hand sanitiser provided by transport operators.
Use a Leap Card where possible.
Easter Service Times Update
Happy Easter to all our lovely passengers across the county of Wexford
Service times remain as normal on Friday 2nd of April.
However please note the following for the Bank Holiday Monday 5th of April:
368 Tullow to New Ross – Sunday Times
369 Bunclody to Enniscorthy – No Service
387 Wexford to Rosslare – Sunday Times
388 Carrig to Wexford – No Service
389 Riverchapel to Gorey – Sunday Times
Care Packs for County Wexford Older People
"Wexford Age Friendly and Wexford County Council in partnership with Civil Defence, WCC Arts Office, An Garda Síochana, Local Link, Meals on Wheels Services, Healthy Wexford and Wexford Food Family have put together wellbeing packs which will be delivered to 450 older people throughout the county this weekend. Packs will include some delicious treats from Wexford Food Family suppliers Daengs Crackers and Isle of Crackers, bird feeders and bird seed from Newbawn Bird Seed, an art project from local artist John Busher, bee bombs to attract bees into the garden, a song book with songs from the olden days as well as many other treats .
Funding for this initiative was received from the Keep Well campaign with thanks to Healthy Ireland an initiative of the Government of Ireland with funding from the Healthy Ireland Fund & the Sláintecare fund delivered by Pobal."
Happy st. Patrick's Day * please note services changes*
Happy St Patrick's Day everyone.
All public transport measures remain the same but if you do need to travel on March 17th please note this is a public bank holiday and therefor our public services will run as follows:
368 Tullow – Enniscorthy – New Ross: Will runs as Sunday service times
369 Bunclody to Enniscorthy: There will be no service
387 Wexford to Rosslare: Will run as Sunday times
388 Carrig on Bannon to Wexford: There will be no service
389 Riverchaple to Gorey: Will run as Sunday times
Happy International Women's Day
Happy New Year
Happy New Year to all of our passengers. It's been a tough 2020 year so lets hope 2021 will be better.
Thank you for your continued support with social distancing essential travel and respect for all on public transport